MALONE – 2020 was not a great year for high school sports.
Winter state championships and spring sports were cancelled, and abbreviated Fall I seasons were cut even shorter due to COVID-19 outbreaks.
But for such a troublesome year for athletics, there were still memorable moments all around. Take a look at some of the positives from a difficult and unprecedented year.
Jonah McDonald breaks Section 10 boys basketball scoring record
Chateaugay boys basketball hosted Tupper Lake on Feb. 12, and Jonah McDonald established himself as Section 10's all-time boys basketball scoring leader.
After driving down the lane and making a right-handed layup, McDonald earned his 1,909th point, surpassing Canton's Declan Porter. Porter broke the record in 2018, when it stood for 40 years.
New York State recognized McDonald's historic accomplishment by naming him Class D Player-of-the-Year. This marked the first time a member of the Bulldogs won the award.
Chateaugay went on to defeat Tupper Lake, 77-41.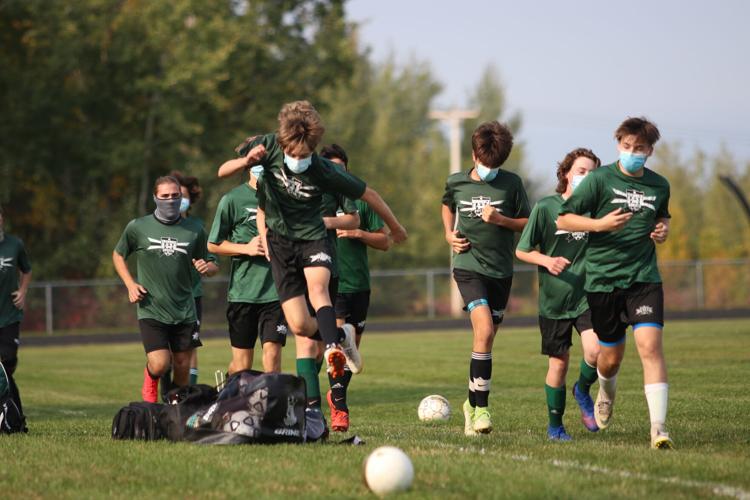 Conditioning and playing with face coverings
When soccer and cross country began practicing for Fall I, there were many immediate challenges.
Student-athletes had to get used to running around with masks on under the sun, coaches needed to adapt their routines to COVID protocols and everyone had to figure out how much was too much.
They all got better with each passing week. Mask breaks became strategic for coaches during soccer games. Eventually, games were played with just one mask break, or none at all.
Many student-athletes in the North Country felt the same way: They'd do whatever they needed to in order to get out on the field or course to compete. And after a relatively successful Fall I season, they did exactly that.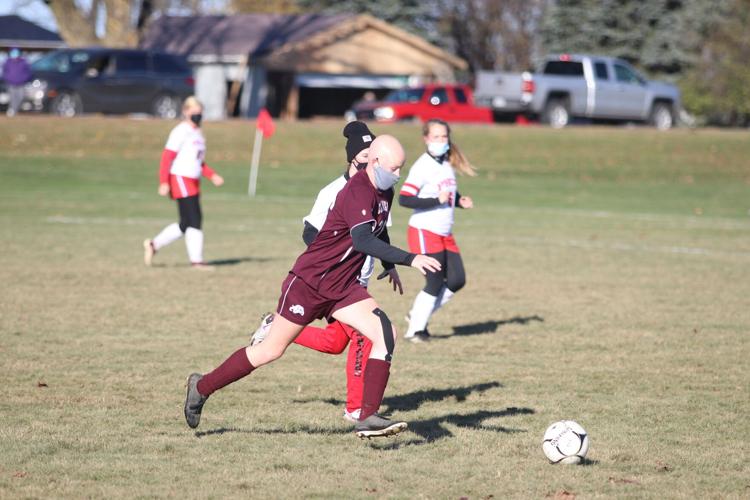 Chateaugay girls soccer gains control of the NAC East
Wearing masks didn't seem to bother Chateaugay girls soccer at all.
Neither did tight turnarounds in games. In fact, not much seemed to bother the Bulldogs whatsoever, as they lost just one game throughout the abbreviated season.
On Oct. 31, Chateaugay girls soccer went into a morning matchup against Parishville-Hopkinton. Both teams were looking for a win that would give them control of the Northern Athletic Conference East Division.
What followed was a 4-0 statement win from Chateaugay. Olivia Cook and Chloe Champagne connected with one another three times in the first half for a 3-0 lead before the break.
The Bulldogs had four games left on their schedule, and although they controlled their own destiny in league standings for a few days, the school went to remote learning soon after, cutting Chateaugay's season short.
Champagne scored nine goals and 12 assists during the abbreviated season and was named to the Watertown Daily Times All-North NAC First Team. Cook was named to the Second Team.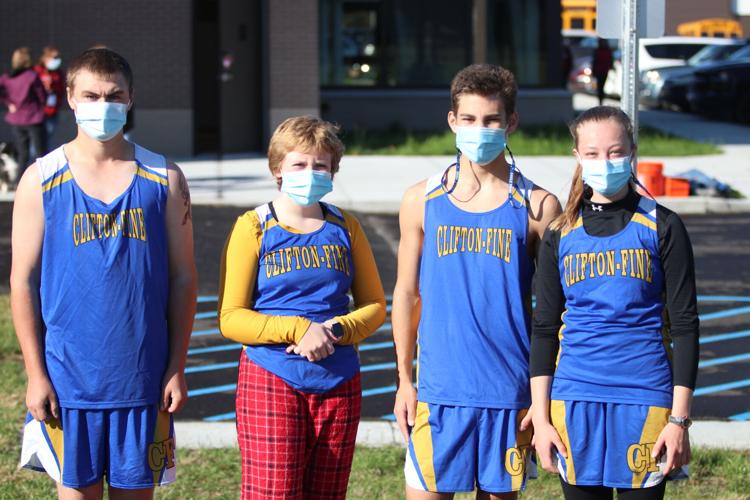 More opportunity for student-athletes to play different sports
After the New York State Public High School Athletic Association adopted the Fall I and Fall II model for fall sports, and Section 10 floated girls swimming to the spring, the door was opened for student-athletes to try out other sports.
Swimmers joined cross country teams for the first time. Students can potentially be four-sport athletes if high-risk sports are permitted in March. And new opportunities were created all over.
The chief example of this was Clifton-Fine. The Eagles had no athletic programs to compete in during Fall I, so Clifton-Fine decided to compete in cross country for the very first time in school history.
Fielding just two boys and two girls, the Eagles ran incomplete teams, but a program has to start somewhere. And it started on Oct. 17, when Brushton-Moira hosted Clifton-Fine's first meet.
In a year that saw so much opportunity taken away, a big one was born for the Eagles and the growth of the sport in Section 10.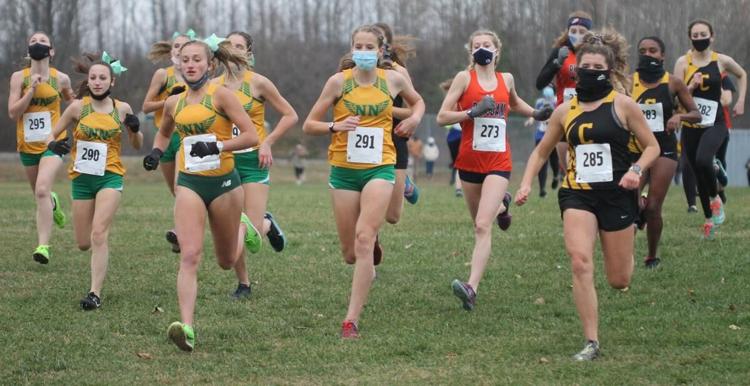 Section 10-COVID Invitational
Franklin Academy was originally supposed to hold an interdivisional-sectional cross country meet in November, but when all Franklin County schools shifted to remote learning, plans fell through.
Along with the Huskies, Salmon River, Brushton-Moira and Tupper Lake couldn't compete anymore. In the wake of the final meet getting cancelled abruptly, Section 10 officials decided to host one last meet for schools that could still run.
The William J. Stone Course at Norwood-Norfolk played host to the final four teams that could still compete at the time – Norwood-Norfolk, Canton, Clifton-Fine, and Potsdam.
Despite no interdivisional-sectional meet in Malone, and no Franklin County schools being able to attend due to COVID-19 restrictions, four schools in Section 10 were still able to have one last chance to run.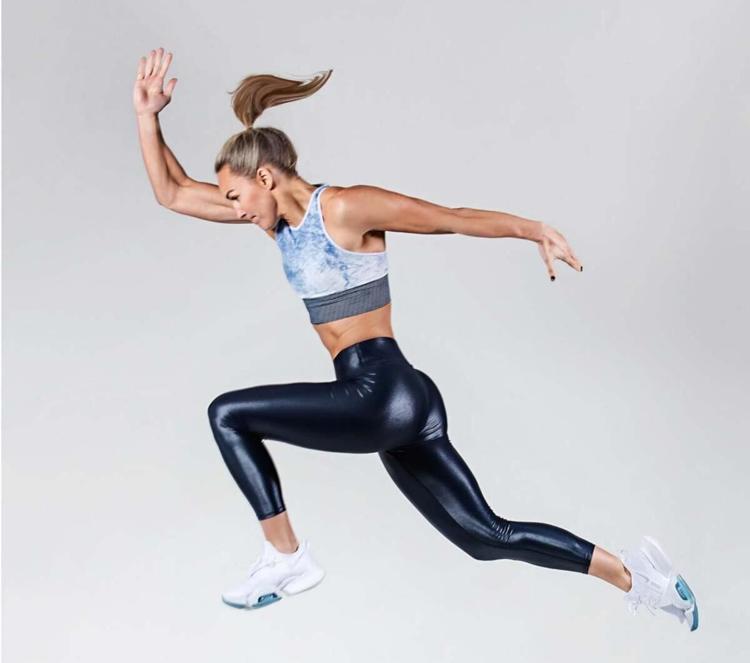 Franklin Academy and Saint Joseph's Hall of Fame
The 2020 class induction for the Franklin Academy and Saint Joseph's Hall of Fame looked quite different this year.
Rather than the usual Hall of Fame football game on Crowner Field, the Hall of Fame Board had to get creative.
The solution? Releasing weekly pictures and bios for the 2020 class in the Malone Telegram.
The 2020 and 2021 classes are slated to be honored together during a football game next season. But in the meantime, this was an opportunity that the coronavirus didn't outright take away like many others.
It may have looked different this year, but then again, so did playing with masks.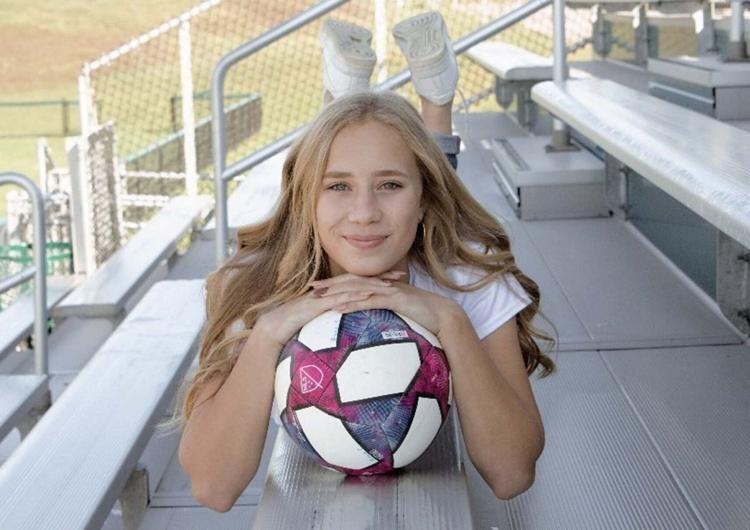 The Student Athlete Yearbook
2020 has been damaging for student-athletes. Some had state championships taken away. Others had entire seasons cancelled.
The Watertown Daily Times created the Senior Athlete Yearbook, a series where seniors who had been affected could have a voice. The Malone Telegram has been publishing the submissions from northern Franklin County.
The series has been a great source of positivity during difficult times, and will continue to run through the school year.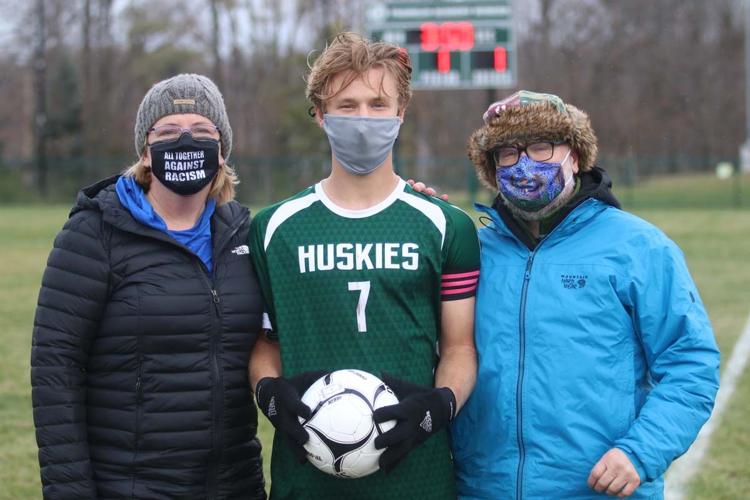 Hans Schumacher breaks Franklin Academy boys soccer scoring record
In what became his final high school soccer game, Hans Schumacher broke Franklin Academy's boys soccer scoring record on Nov. 1.
Netting a hat trick in the first half against Potsdam, Schumacher scored his record-breaking 65th goal off a corner kick from teammate Bryan Johnston in the 31st minute. Schumacher received the game ball and play was stopped to honor his accomplishment.
Schumacher finished the abbreviated season with 16 goals and four assists, and was named MVP of the Watertown Daily Times All-North NAC First Team.