MALONE – Jody Johnston sat in a booth in the far corner of Hosler's Family Restaurant.
The baby-blue Mets polo he wore underneath his black North Face jacket was fitting. It filled the void. Kept him connected to the game.
The red hot Glazier Michigan, sloshed with sauce and dazzled with onions, sitting next to a pile of onion rings, looked delicious. But still, the real enjoyment was missing.
Johnston's fourth year coaching the Brushton-Moira baseball team was cut short just one week once COVID-19 ended the spring high school sports season.
The coronavirus took an entire season of suiting up in the uniform, being a kid again.
Baseball, that portal to relive the glory days of pitching for the Huskies, the dream of the majors, the entire ride through life the game has been.
In that booth sat a man without baseball. A man without his comfort food.
__________
The North Country was a cultural landscape for baseball in the late 70's.
Young kids had the foundation laid out, they were taught the fundamentals and blowouts were rare. If players weren't at a game or practice, they were attending other games. Baseball was more than their livelihood – it was their very lives.
"Any team could beat anybody at any time. There was no gimme's," Johnston said. "There were no games that you knew you were going to win. Everything was very competitive."
Johnston, like many players at the time, maintained an edge that he carried every time he stepped on the field. An undefeated junior varsity season was just the beginning of Johnston's rise.
"Even at that level, you could just tell, Jody was a premier pitcher," Former Huskies second baseman Kevin Wahlbridge said. "He had a very live arm, excellent fastball."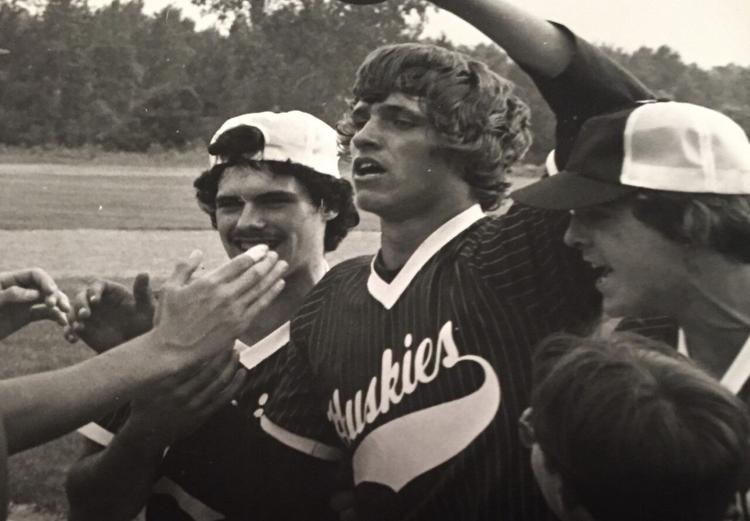 From a Little League team that placed third out of 20 in a state tournament packed with northern New York All-Stars, to their graduation in 1980, Wahlbridge witnessed something special develop over the years in Johnston's play.
"When he threw a baseball, he had some zip to it that no one else in the league had. He threw so hard, it was so dominant," Wahlbridge said. "Coming up through, you knew he had a chance to be something special."
Between Johnston and other future MLB talents – Tom Browning in Malone and Jim Deshaies from Massena – scouts often scurried across the North Country.
During the last class of the day, Johnston would look out the window. His eyes would be met with cars pouring into the lot, taking note of the out-of-state plates.
"I knew who they were," Johnston said.
They couldn't be seen in the stands, but their presence was heavy. Intermingled with parents were a half dozen scouts, watching, taking notes.
"It kind of changes the way everything works. It becomes a little bit more of an event," Johnston said.
Stepping onto the mound and lighting up batter after batter carried a new feeling. A new dream of advancing his game, reaching the majors. A two-time first-team all Northern who batted .576, with 165 strikeouts in 67 innings and a 0.56 ERA, the All-American was well on his way.
To help keep in shape, Johnston played quarterback with some punting and defensive back duties for the Franklin Academy football team. He also ran cross country, adding to the leg work he so often focused on.
It wasn't a struggle, but he put in the work, running, biking. The 6-foot-1-inch, 175-pound tri-sport athlete was at the height of his potential, the world was his – if he could avoid injury.
Johnston mulled over whether to risk playing football or not, knowing that baseball dream was well within his grasp. But he played on. And for what it's worth, he achieved his goal of not getting injured before the draft.
The Mets selected Johnston 53rd overall, and the prospect was ready to get after it in the minors.
But the road to the dream had a roadblock.
__________
When Johnston regained consciousness, his two beagles – Plato and Mindy – were licking his face.
They always accompanied him during hunting season, which was just around the corner. But on this Friday, Sept. 12, the prey was a can of water. The perfect target for a .22 caliber pistol, the very one Johnston had his grip on.
As blood streamed from the right side of his head, he gathered himself from the earth and staggered his way back to the house.
"I wasn't really paying attention to what I was doing – the biggest mistake you can make when dealing with any type of weapon," Johnston said.
He'd tripped over a tree root, and as he stumbled, the trajectory of his misfire grazed his right temple.
"I remember going to the bathroom and washing the blood off," Johnston said.
He took a finger and felt the wound before passing out on the floor.
Waking briefly on the ambulance ride to Plattsburgh, multiple days in the intensive care unit, memories as blurry as the consciousness ebbing in and out.
He was to fly out from Montreal to St. Pete that Monday. He was supposed to work out with the other prospects in Florida.
Instead, he spent four hours on the operating table having 18 bone chips and bullet fragments removed from his brain.
"That eliminated my opportunity to go down to the Instructional League, but I went down to spring training the following March," Johnston said. "It didn't stop the dream. It was still there; it was still happening."
Upon further surgery in January, doctors fused an acrylic plate onto Johnston's skull to cover the hole. He then received full medical clearance to play baseball – no restrictions.
Johnston spent that year playing in Little Falls, and most of the 1981 season with the Shelby, N.C., team in the South Atlantic League.
"I didn't want to be treated any differently than any of the other players. I got to spring training, they wanted me to wear a helmet all the time and stuff like that, and I said, 'I don't have to, I have clearance from my doctor,'" Johnston said. "The acrylic plate in my head is actually stronger than my skull is, so it's not going to be a problem.
"It'll be more of a problem if I get hit somewhere else just like any other person."
There were residual effects of the injury, both physical and mental.
If one were to put a tack and a quarter in the palm of his Johnston's hand, he wouldn't be able to tell the difference without looking at them. This could create an advantage on a line drive back to the pitcher's glove hand – he won't feel the pain.
"I was probably lucky I wasn't a left-handed pitcher," Johnston said.
All the while there were numerous hours of physical therapy, closing his hand and picking up pens and forks, reclaiming the motion and dexterity that was taken from his fingers that day.
While meeting his neurologist, Johnston was in deep thought, mulling over the events of his life that led him to that point.
"I had some dark moments, you know? I realized I'm 17 years old, I had the world by the balls," Johnston said. "I was going to be potentially a major league pitcher someday."
The bullet was like a pendulum, swaying either which way by a quarter of an inch would have drastically different circumstances.
"You sit there and start thinking about your mortality," Johnston said.
Johnston confided in his neurosurgeon, pouring out his thoughts. He was met with insight that steered him right, brought everything back around and centered.
"You can live your life like that," the surgeon said. "But a quarter of an inch the other way, it wouldn't have touched you. That's the way you need to live your life."
40 anniversaries celebrated, and Johnston is still living that way.
"I was 17 years old. I had a whole lot of potential. A whole lot of things that could happen to me in the future, but it made me understand how fleeting life can be and how serious things can happen to you," Johnston said.
"You appreciate life so much more. You appreciate the little things so much more and understand that things could've been so different 40 years ago."
__________
Johnston never made it out of spring training in the majors, yet excelled in the minors.
He played under the Mets in Little Falls, Shelby and Lynchburg from 1980-1983. Johnston was named the June 1982 Carolina League player-of-the-month. He was also the first 1982 Doubleday Mets player-of-the-year in the Carolina League.
Johnston was then traded to the Dodgers, where he played in San Antonio and Vero Beach from 1983 to 1985. Whether he was starting every fifth day, or the designated relief pitcher five nights in a row, Ibuprofen, heating pads and ice baths became his friend circle.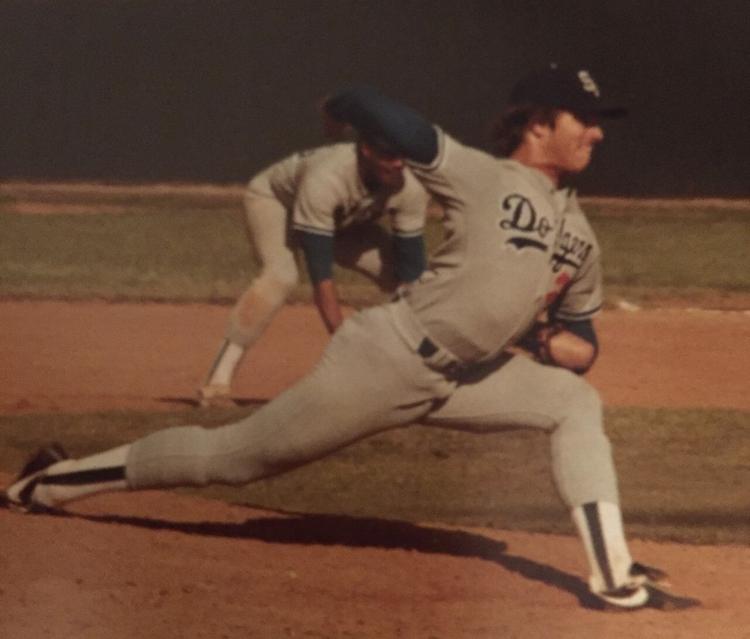 This was the daily grind, the six-year cycle of putting it all out there with the hopes of advancement. That star pitcher that lit up the North Country found harder competition, and worked his body day in and day out.
"You go out and do it all over again for the love of the game," Johnston said.
The Dodgers releasing Johnston marked the end of his pro ball career. He arrived back home in the North Country, and yet, baseball called out to him.
The Mets reached out with an opening, to which Johnston declined.
"If you don't see a light at the end of the tunnel, or not progressing where you think you should be, it's time to say goodbye and work on a career in getting a normal life," Johnston said.
He began a career as a corrections officer, becoming a captain. He joined the Malone Town Board, always heavily involved in the community. His baseball life was over.
Until the game came beckoning again, calling Johnston's name, summoning him to the diamond.
There was a men's league with teams from surrounding areas – Massena, Ogdensburg, Malone – men and college kids playing double headers on Sunday afternoons.
He received a call to come play, given another chance to suit up. He had the chance to return to the game.
"I'm going to do this under one condition – I'm not pitching," Johnston said.
So he played the outfield. He couldn't just pitch below 100%. He didn't have to be that young, competitive star pitcher for the Huskies. Johnston wanted to go back to that place where he was younger, but for more enjoyment than the grind allowed.
After a while, it came out. He'd take note of the pitcher – he would've thrown a curveball there. He asked his coach to get on the mound for an inning or two.
"I just want to get on the mound, I want to do this again," Johnston said.
Before long, he was starting. The man that once left the game was a kid again.
__________
The game called Johnston again in the form of a coaching position for the SUNY Canton baseball team in 2009. When he heard the offer over the phone, Johnston's response came at roughly eight-tenths of a second.
Baseball took Johnston to uncharted territory.
"I never got to have the college experience. Now I can live vicariously through the college athletes," Johnston said.
The game always kept calling him. Johnston never went looking for those opportunities. There's a force in the air that pulls him to the diamond. Before heading to the Brushton-Moira baseball program, Johnston had the chance to help other athletes get drafted, and chase that dream he once chased.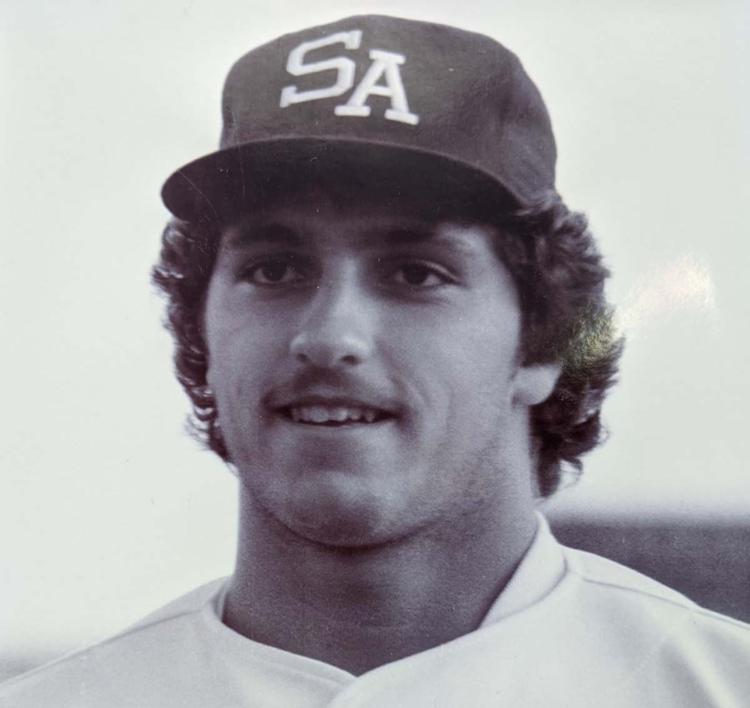 From youth camps and Little League, to varsity and the college level, Johnston never strayed too far from baseball. The majors were the dream for a long time, but baseball was always the comfort food.
And the journey is still going.
"I truly hope it never ends. It's one of those things we can all fall back on that make us very comfortable," Johnston said.
It's a shelter. A sanctuary.
"For me, comfort is baseball. That's why it was hard for me this year to not sit every night and watch a baseball game on TV."
One gets used to having that comfort – until it's gone.
"With what's going on now, it changes everything. But still getting the opportunity I have to get on the field – I do, I still have to, because like I said, baseball is my comfort food."
Baseball is the escape. Putting the uniform on makes Johnston a kid again.
"It's magic, it truly is. It takes you back into time where you're putting the uniform on for the first time."
Johnston sees young kids just beginning their own baseball journeys, however far they take them. It takes him back to lighting up the North Country from the pitcher's mound, donning the uniform.
"It's ingrained," Johnston said. "It's a part of my life, it'll never not be a part of my life."
Scouts dotting the bleachers among parents.
"It's instant, it's really weird, a switch goes off and it brings you right back to that time where you did the same thing or felt the same way."
A loss at Plattsburgh to close the door on high school, and open up another to the minors.
"I don't ever see myself being completely out of it. I can't. It's an addiction, it truly is and it gives you an opportunity to be a kid again no matter how old you are."
Living to be on the field. Living to be with those kids, to have those moments. Johnston lives to put the uniform on and be a part of the game.
"It's served me well, let's put it that way. It was a distraction when I needed it to be. It was a distraction after nine-eleven. It's always been that ability for me, even if it's just for a couple hours – I keep saying it – just to be a kid again."
COVID-19 took that comfort food away. A bullet to Johnston's head almost took it away permanently. But the game wasn't, and still isn't, ready to let him go.
When the spring rolls around, Johnston might have another opportunity to put that uniform back on – to be a kid with his comfort food again.
Ready to take a large bite.